One of my favorite bloggers,
Mal @ Mal Smiles
, recently started a new link-up with another great blogger,
Stephanie @ Never the Same Spice Twice
. The link-up is called
"The Boys Behind the Blog,"
and it gives bloggers a chance to get their boys a little more involved in a post!
Each month, Mal and Stephanie post 5 easy questions for the boys to answer, and this time, I decided to see if C would play along. Luckily, he answered my questions without hesitation (he's so good like that!) - so I'm joining the fun!
From our one-year anniversary shoot last September <3
Photo credit goes to Stephanie Messick


Here we go...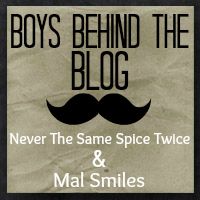 1. What celebrity would play you in a movie about your life?
Jeremy Renner
(I think this is mostly because Jeremy Renner is a BAMF. Not because they look anything alike. I'm ok with it!)
2. What is your dream car?
BMW 5 Series
(I did not actually know this answer. Hmmm...)
3. Do you have any tattoos? What, where, why?
3 - each shoulder blade and inside left arm / bicep, and because I'm sentimental and OK with it
(Obvi I knew this one. The two on his shoulder blades are family-related, & the one inside his arm is for April 16.)
4. Boxers or briefs?
Boxer-briefs
5. List 3 random facts about yourself...
I'm related to Captain Morgan (yes, that one)
I've kissed the Blarney Stone
I sacked Russell Wilson (yes, that one) in high school
So there you have it! C's first round of answers to this fun link-up. We'll see if he plays along next month! :)