This week has crawled by at less than a snail's pace and I am so ready for it to be over. We have "plans" this weekend, but no real plans - aka, need to clean the house, want to see a movie, would like to visit with some friends. Just the kind of thing I need for a couple of days!
Thought I'd share a few of my favorite things lately... what have you been loving? This is a super random assortment... bear with me! Should give you a glimpse of my mind-state lately, though. Like a chicken with my head cut off, nonstop. C'est la vie!
Favorite DIY:
cranberry-lime-infused vodka
// yes, yes, all of the yes. Planning to make a batch of this soon so that it's ready for the holidays. How delicious does that sound??
Favorite fall treat:
pumpkin pie spice creamer
// This stuff is so good! It's all artificial nonsense, of course, but I don't care - it makes my coffee delicious and my tummy happy. I used this last year, and was really hoping to see it in stores again this fall... so I was super excited when it appeared on the shelf at my grocery store!
Favorite celeb moment:
Carrie Underwood at the CMAs
// What can I say? I adore her! Did anyone else watch the CMAs on Wednesday? This wasn't my favorite year as far as the awards go, but I did enjoy Carrie and Brad Paisley as the hosts again. And Carrie's maternity styling was just perfect! So gorgeous.
Favorite current read:
Stella Bain by Anita Shreve
// I've had this on my list to read for a while, and just found it at the library last week. I am always drawn towards any WWI or WWII-related historical fiction, so of course this caught my eye. I'm about halfway through, and it seems like a good read so far. Anyone else read it?
Favorite new recipe:
Alton Brown's French Onion Soup
// C & I have been experimenting with French Onion soup recipes for a while now, trying to find the most winning combination. I just found another one to try.... I'm hoping we'll have a chance to make it this weekend!
Have a wonderful weekend! What is your favorite thing about this week? Tell me something good!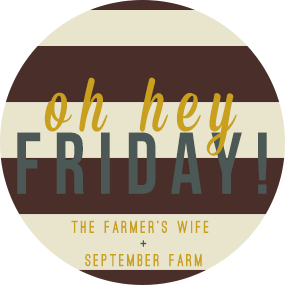 linking up with karli and amy