Happy Friday! It's the eve of a three-day weekend for me, and I am STOKED. (Do people still say that?) We have several super fun plans for Saturday and Sunday, and then we're going to take it easy on Monday. Sounds lovely to me!
Five for Friday is back again - here are five things I'm loving this week.
1 // Big Little Lies:
yep, I finally got on the train and am reading Liane Moriarty's latest novel. I adore her other books, and I'd really been wanting to read this one, but the waiting list at the library has been about a million people long ever since it came out. I finally bit the bullet and just bought it for my nook, and I'm in deep and loving it.
2 // Restaurant Week:
today kicks off Fredericksburg's bi-annual Restaurant Week, and I'm so excited! The restaurants that participate offer a lunch deal for $10.15 or a dinner deal for $20.15, and it's usually a multi-course meal for either. Yum! C & I are having a date tonight at one of our local favorites, Poppy Hill Tuscan Kitchen, and I can't wait!
3 // American Sniper:
C & I have been eagerly awaiting the release of this movie, and it's finally out. I have heard amazing things about it, and can't wait to see it. I bought tickets in advance for Sunday, and I'm fully preparing myself to ugly-cry all the way through it.
4 // More reading, less social media:
Kristen @ Iowa Girl Eats
shared an idea today that she has been using lately - move all your social media apps into a folder away from the main page of your phone, and move your e-reading app to front and center. Then, when you have a minute that you would normally spend mindlessly scrolling social media (in line at the post office, waiting at the doctor's office, etc.), read a few pages of a book instead. I immediately made the change on my phone, and I'm looking forward to seeing how it works.
5 // BodyCombat:
I got back to one of my favorite classes at the gym last night, and it totally destroyed me - in a good way! It's been several weeks since I made it to a Combat class, and I was so happy to have time to go last night. It is such a killer workout, and fun, too. Perfect!
So tell me...
Have you read Big Little Lies? What are you reading?
What's your favorite group fitness class?
Planning to see American Sniper, or any other movie this weekend?
Happy weekend!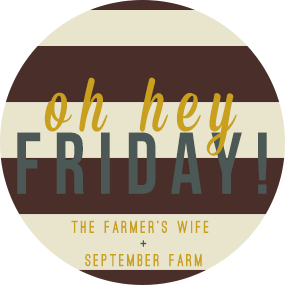 linking up with karli and amy